FACILITIES MONITORING PRODUCTS
Water Leak Detection https://rletech.com/product-category/leak-detection-equipment/
RLE's SeaHawk leak detection solutions are engineered to provide unparalleled protection against any form of conductive fluid that might threaten your facility. The line includes fluid sensing cable and spot detectors as well as the monitoring devices and accessories to support them.
RLE offers two types of controllers to fit your specific needs: zone controllers, which will simply notify you if there is a leak anywhere along the length of a sensing cable, and distance-read controllers, which will use the cable to pinpoint the leak within inches to assure fast response time in larger areas.
The SeaHawk Product Matrix is a great resource for those who may not be sure which RLE product best suits their needs.
---
Facilities Monitoring  https://rletech.com/product-category/facility-monitoring-systems/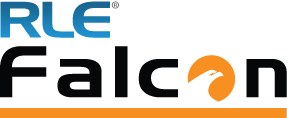 RLE's Falcon Facilities Monitoring Systems provide facility managers with complete peace of mind against environmental threats such as temperature, humidity, fluid leaks, pressure, airflow, smoke, and much more. https://rletech.com/product-category/facility-monitoring-systems/
---
RLE System Integration    https://rletech.com/product-category/system-integration-products/
Raptor Integration Solutions ensure that all your systems work together seamlessly. If you would like to integrate equipment into current building automation and monitoring systems, Raptor products will simplify protocol translation and alarm annunciation.
https://rletech.com/product-category/system-integration-products/

Protocol Converter
LDRA6
RA1x2
Relay Replicators
Ground Fault Monitor
Power Fail Monitor
Custom Enclosures
---
Remote Site Manager  http://www.baytech.net/product/dsrpc/
The DS-RPC provides network or dial-up access to remote locations allowing you to configure, check status or reboot locked equipment. The DSRPC also provides circuit metering and internal temperature reporting.
Security features such as SSH v2, RADIUS and/or TACACS provide secure data transport and authentication.
Your choice of host module provides either secure in-band and/or out-of-band access to your network infrastructure.
---
Data Center Energy Management and Power Monitoring Software    http://www.raritan.com/products/power/dcim-software/power-iq
Power IQ® DCIM Monitoring Software enables data center and facility managers to closely monitor and efficiently utilize their existing data center power infrastructure. Data center health maps, power analytics, cooling charts, and reports alert you to potential trouble, and help you understand real-time power load, trends, and capacity at all levels of infrastructure. A configurable dashboard provides vendor agnostic views of power capacity, environmental health, and energy consumption. Get single-click access to rack power, cooling, airflow, events, and much more.
---
Geist Manufacturing:
DCIM   http://www.geistglobal.com/products/dcim
Environet Facility makes data center management simple by providing an easy-to-use, holistic view of the data center.
Environet Facility provides the data granularity required for efficient management of the data center. With unprecedented visibility and management over the environment, power consumption and cooling —Environet Facility transforms complexity into simplicity. Its interactive interface delivers critical information to drive knowledge-based decision making. Access to real-time, holistic information about power, environment and process empowers users to proactively manage moves, adds and changes. With Environet Facility, decisions are made with speed and confidence—not guesswork.
Environet Facility's graphically rich interface and intuitive design make monitoring the data center easier than ever before. With SNMP, Modbus, BACnet and LONworks capability, Environet Facility communicates in real-time with a variety of equipment from many manufacturers. Users can access Environet Facility remotely through a Web-based user interface that sends immediate notifications when an alarm condition is triggered.
Environet Facility goes beyond typical monitoring systems by surpassing reactive or even proactive methods to provide the user with extensive toolsets, letting you know about potential problems before they become catastrophic.
Environet Facility can also help save money associated with data center operations by uncovering stranded capacity and cutting energy usage.  Environet Facility management systems help data center operators plan for future expansions, effectively extending the useful life of a facility. In fact, after implementing Environet Facility's automated start/stop HVAC system, one client was able to decrease their CRAC units' runtime by about 20%—that translates into over $23,000 in savings annually.
---
Racknet manages rack level data and white space with a single point of integration.
Racknet helps optimize manual processes in the data center and serves as a single access point to consolidate data center information. With comprehensive alarming and reporting functions, Racknet is the perfect tool to monitor SNMP devices. The notification system sends alarms and alerts based on user-defined thresholds, and has multiple escalation levels. The auto-discovery system makes adding devices simple, and the intuitive interface allows you to quickly drill into specific rooms to visualize any part of the data center. Utilizing drag and drop capabilities, Racknet is highly customizable, giving you a flexible DCIM solution.
Quickly manipulate user-defined collections of data in Racknet. Customizable math functions provide you with the unique information your business needs to efficiently run the data center. With Report Manager, you can report on vital data center information using unique charts and graphs. To help understand overhead expenses, use the energy cost analysis to provide vital power consumption information. All Racknet information can be communicated out via SNMP and BACnet, making Racknet a versatile DCIM solution.
Aggregated Views of Data
Alarm Notification
Reporting and Histories
Math Functions and Collections
Thermographic View
Capacity Planning
Energy Cost Analysis
Single Access Point for Integration
Appliance and Virtual Machine Option